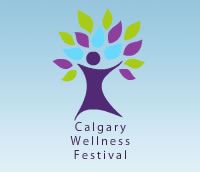 The Calgary Wellness Festival is the first family outdoor Eco, Health and Wellness Festival and is being held at North Glenmore Park in Calgary on August 21st 2011.
Included in the festival are two performance stages, guest speakers, a meditation tent, as well as a healthy food court area. Kid's Fun Zone with crafts, interactive activities, entertainment and a "Bubble Zone" will also be part of the festival.
There are vendors selling their merchandise, services and food samples including local restaurants and merchants.
The Swag Bag is a bag full of goodies from vendors, sponsors and people who were unable to make it to the event. Filled with everything from samples, coupons, information, pamphlets this bag will make everyone smile and the organization is taking all donations of any type and amount to add into the bags, so if you are interested in donating to the Swag Bag please let them know! All proceeds from the Swag Bags go to the Vitamin Angels.
The event lasts one day only August 21st, from 10:00 AM to 5:00 PM and all the proceeds from the festival will be donated to the "Vitamin Angels" charity.
Find out more by visiting the Calgary Wellness Festival Facebook page.